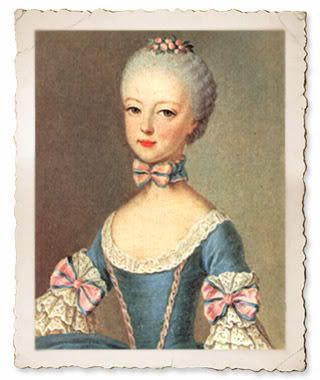 Contrary to popular belief, the phrase

"LET THEM EAT CAKE"

never passed the lips of Marie Antoinette, 'twas all a form of awful slander against the lovely French Queen. This misplaced quote is what we have based our name upon, in hopes of dispelling this misattribution.


MARIE SAYS EAT CAKE! is a conglomeration of pop culture influences paired with the old world glamour of 18th century France and the pastel ornamented Mesdames, Comtesses, and Duchesses that floated in and out of the court of Versailles, adorned in bows and lace, pearls and ribbons, ornate haircombs loftily resting upon their magnificently preened coiffures and their alabaster faces painted with only the finest rouge.


| posted by MARIE SAYS EAT CAKE! at 9:50 AM